Video-Meetings
Accountri helps businesses get more done with one simple tool, Empowering an organization
A world without connection and collaboration will probably not exist. An online meeting tool that will help you connect your team remotely, share screens, chat & do much more.
Create Video Meetings
The world around is changing, and remote work is going to be a part of our life. Create video meetings and ask your team to jump into your call.
HD Video Calls
Never miss out on the clarity when you are at the video meeting. High definition video calls to make sure you achieve the same productivity as you do in your office meetings.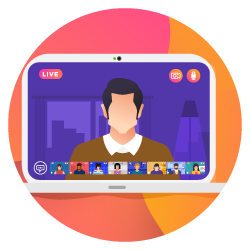 Conference Meetings
You got a new virtual conference room. Add up to 75 people at a time and arrange conference meetings remotely.
Chats
Chat while you are on the video meeting or else discuss and plan your projects accordingly.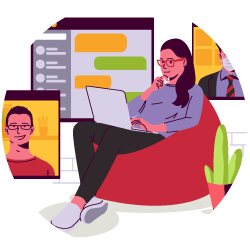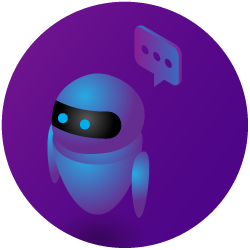 Smart suggestion triggers
The smart triggers let you know when your background is noisy and when you leave your conversation mute by mistake.
Share screens
Share your screen while you are on a call. Arrange virtual presentation and arrange inhouse webinars remotely.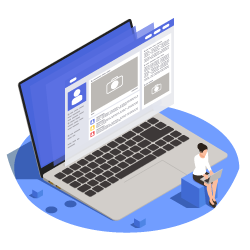 All Copyrights © Reserved By